Welcome to FJT Logistics October News Brief.
We know we are headed into the last quarter of the year; the warmer weather is coming, as is hay fever, Melbourne Cup and Christmas retail ads are appearing on TV. Hard to believe…
We move into this peak season, with some degree of uncertainty, but also with some positivity.
It was just announced that Australia has retained their AAA credit rating,  one of only 9 countries globally to achieve this.
It indicates a strong economy was in place pre-COVID, and hopefully we will return to that level at a reasonable rate. The loosening of the shackles in Victoria will help in the post-COVID economic turnaround efforts, and surely more good news in that regard is imminent.
On the shipping front, we are still feeling the aftermath of the messy industrial disputes, particularly on the Sydney waterfront. It will be some time yet before operations are back up to date and shipping schedules are back on track.
We are aware of some issues arising from the Sydney FCL terminals, such as shipping container detention and futile trip costs for transport company trips to overflowing empty container yards.
The collective attitude of some major shipping lines in all of this is interesting & somewhat dubious. They are seeking to collect  container detention fees, based on the number of free days from the vessel discharge date. This is despite the fact that with the port congestion, often the FCLs were not made available to be picked up from the terminal for a number of days after being discharged off the vessel. So in the (real) case of a refrigerated container that has only 5 free days after vessel discharge, but wasn't made available until day 3 of the free period, this is a huge issue.
In effect it meant that the importer had to receive and empty the FCL on the first day the FCLs were made available at the terminal and then attempt to return the empty container the following morning to an overflowing empty container yard. Throw a weekend into that mix and suddenly the importer may face charges of hundreds of dollars for not meeting the container return deadline.
These are the same shipping lines that have implemented big Port congestion surcharges with little justification. They are turning a blind eye to the needs of the trading community, and are demonstrating no sense of commercial reality. What does a revenue gouging exercise like this achieve in the longer term? What is significant in this approach from the shipping lines, is that they are disconnecting themselves from the operations of the terminals and the empty container yards, and blaming it all on the Maritime Unions.
So while we see some other signs of positivity, such as some new shipping services coming on line and some extra vessel sailings from shipping lines in an attempt to clear the backlog at transhipment ports like Singapore, the spectre of further industrial action should not be discounted, going into November and beyond. We sense it is not over yet.
Please enjoy this month's News Brief and feel free to contact your local FJT Logistics to discuss any of the topics.
For those supporting your teams in the various footy finals this week, good luck!
Stay safe!
HUTCHISON PORT BOTANY STOP WORK
24 HOUR COMMENCING FRIDAY 23RD OCTOBER
While Protected Industrial Action has ceased for the moment, Freight & Trade Alliance & the Australian Peak Shippers Association have been advised by Hutchison Port Botany that commencing tomorrow at 06:00hrs, Friday 23rd October 2020 there will be a stoppage of work for 24 hours at Port Botany.



LCL MELBOURNE TO FREMANTLE COASTAL SERVICES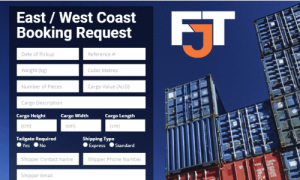 Our new online booking form enables a quick request, and a quick response.
There are numerous benefits:
End to End customer service representative in each state for both shipper and consignee
Full tracking visibility
Possibility to consolidate different cargo from various origins into one container, consolidating and securing your cargo
Shortest transit time ex Melbourne
More competitive rate (opposed to road and rail)
As noted in the introduction to this News Brief, Shipping Lines are vigorously seeking revenue on empty shipping container returns.  We expect that there will be a flurry of shipping activity, especially on the import side, between now and the end of the year.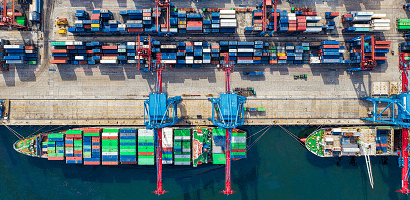 We urge all customers to plan carefully & early, especially for December/January. Please note:
Christmas Day is on a Friday, so many customers may not want to receive FCLs on Thursday 24th
Monday Dec 28th is a public holiday (but not in South Aust, who instead get Thursday Dec 31 off).
Shipping lines typically keep the detention/storage clock ticking throughout this period, except probably Christmas day.
Many empty container yards (assuming 2019 is repeated), will not be open, or may work reduced hours during Christmas/New Year period.
Transport companies generally require 48 working hours  to return empty containers after notification from importers that they are empty and ready for pick up.
Typically, from fairly early in December, most transport companies push this out to 72 hours notification period.
With residual problems of  empty container yards holding high volumes and working fewer hours, detention fees are a potentially high risk.
We can assist with container unpacks, cargo storage, re-delivery etc during the festive period and beyond, based on good planning and communication with our customers.
It's vital that importers work to the above time lines & keep FJT updated as early as possible regarding deliveries (FCL, LCL and air-cargo) from mid-December through to mid-January 2021.