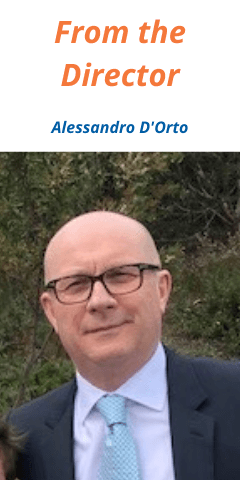 We are very close to the end of the first quarter of the 2021 financial year.
Melbourne has been in lockdown, while all the other cities and states have been operating without such restrictions .
Overall we have seen a positive increase of jobs in comparison to the last quarter of 2020. 
The vessels from China are full, the containers in transshipment via Singapore, Malaysia and Hong Kong are one, two and sometimes three weeks delayed at the transshipment ports.
Yes, these are the shipments for Christmas and for the Summer seasons coming together and it is quite frequent that this will happen during this time of the year however, overall it seems that Australia believes in a prompt recovery from the consequence of the market generated by the pandemic.

On a not so positive note, current strikes at the wharves in Sydney are creating costs and problems to importers and operators, something we have not seen in years: containers unloaded by Maersk in Melbourne without any commitment to absorb the cost for the cargo destined for Sydney and additional charges applied by MSC and CMA-CGM for the containers unloaded directly at the Sydney port.
 
Despite the political aspect of such strikes the reactions of the shipping lines can also be considered the consequence of lack of competition. 

There are different shipping lines on the market, but actually not many, only two on the direct service from Europe ,MSC and CMA-CGM , that are also using the same vessel, several other shipping lines are owned by the same company and therefore the services to the customers cannot be necessarily always their first priority.  In fact, if they lose customers for making such a decision they may still receive their support.  While the customer could decide to use an alternative carrier that may be is a sister company of these shipping lines or in case of direct service from Europe they do not have an alternative.
 
Let's hope that after the pandemic we will have an economy boost all over the world and some investors will decide to offer the market alternative services in addition to the shipping lines operating at the moment.
 
Stay well and safe and thank you for reading our newsletter.
FURTHER WORK STOPPAGES AT PATRICK TERMINALS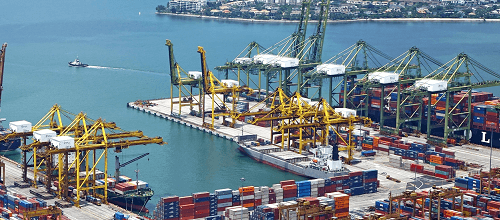 The Maritime Union of Australia (MUA) has notified Patrick Terminals once again that it will be taking further Protected Industrial Action.  It appears that the MUA and Patrick are a fair way apart in their negotiations.
Patrick have announced in a media release that the shipping schedules have already slipped and with this additional Industrial Action they expect the shipping schedule delays will grow.  Click here to read Patrick's media release.
The Industrial Action previously notified across all four Patrick Terminals still stands, this new notification is in addition to these existing work stoppages.  These new work stoppages are effecting both the Melbourne and Fremantle terminals.
Details of the additional actions:
24 hour stoppage of work commencing 06:00am Friday 18 September 2020.
1 hour stoppage at 06:00am, 2:00pm and 10:00pm every day for 14 consecutive days commencing on Monday 21 September 2020.
Ban on the performance of work on the Margaret River Bridge for 32 hours, from 11:00pm Thursday 17 September 2020 to 7:00am Saturday 19 September 2020.
A ban on attending for work on days an employee is called into work after being placed on the standby list from 7:00am 17 September 2020 for an indefinite period.
A ban on attending for work on days an employee is called into work when not allocated from 7:00am 17 September 2020 for an indefinite period.
MORE FREIGHT ON TRAINS IN MELBOURNE'S SOUTHEAST
Rail freight is looking cheaper with the help of the Victorian government investing $28 Million in rail freight between Port Melbourne and Dandenong South.
The $125 Million Port Melbourne dock-rail project is going underway and with the new track connecting Port Melbourne and Dandenong South – based Salta Properties freight hub this will alleviate some the congestion in Melbourne's south east.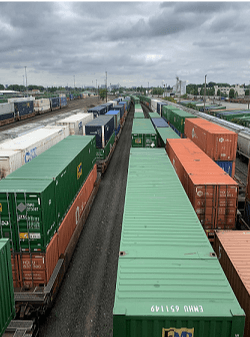 In short, this new project will reduce congestion at Port Melbourne, reduce transport costs by offering a cost effective rail solution and reduce truck load on Melbourne roads.
For further information on this project as detailed by the Premier of Victoria click here.
SYDNEY PORT CONGESTION SURCHARGES
3RD SHIPPING LINE TO COMMENCE CHARGING
Following MSC's and ANL CMA CGM's announcements regarding the introduction of a temporary Port Congestion Surcharge, there is a third shipping line introducing surcharges, Pacific Asia Express (PAE).

Effective 21 September 2020 PAE are introducing a USD 300 per TEU in Sydney for export cargo  and 1 October 2020 for import cargo.

FTA (Freight & Trade Alliance) & Shippers Association (APSA) have also written to ANL CMA CGM, read letter here, outlining the increased costs that the importers and exporters will have to bear.

It seems there is no stopping these surcharges at the moment.