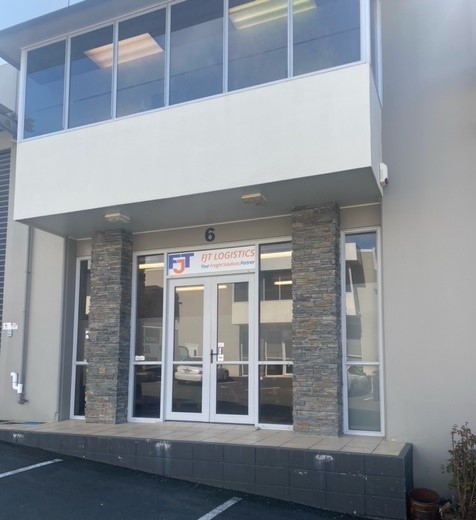 Welcome to our August News Brief
Dear Valued Customer,
We are pleased to announce we have relocated to a new office and warehouse facility in Auckland, New Zealand.
Strategically located in the Airport precinct, it benefits from its close proximity to motorway connections and major transport routes, allowing for easy access to Auckland Airport and the surrounding industrial precincts.
It is an exciting time for FJT Logistics which will enable us to provide more options and solutions and strengthen our end-to-end logistics services in New Zealand, Australia, and across the globe.  In particular, the new facility will allow us to focus on meeting the growing demand for our logistics services throughout New Zealand and get goods to your customers faster and more efficiently.
 
As we continue to increase our investment in warehouse facilities and vehicle fleet across the Oceania region, our technology-led solutions can offer further advantages as customers deal with one brand every step of the journey, eliminating complexity and providing improved visibility.

We wouldn't have achieved this without you, our valued customers.  Now, the challenge is to keep this going for the long term, to remain sustainable by keeping up with shifts in customer behaviour and customer expectations and provide amazing outcomes.  
 
We truly appreciate your continued support.
Sam Curro
Executive Business Manager – Oceania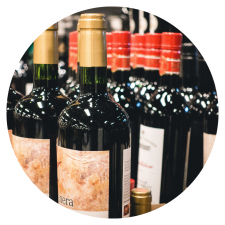 Requirements for pregnancy warning labels on alcoholic beverages were introduced on 31 July, 2020. Effective from 31 July 2023, all packaged alcoholic beverages with more than 1.15% alcohol by volume for retail sale in Australia and New Zealand must have a pregnancy warning label

• Businesses have until 1 February 2024 to ensure post-printed corrugated carboard outer packaging, containing more than one individual unit of an alcoholic beverage, displays the required warning label
• The warning label is required on the product when it's available for retail sale. Food Standards Australia New Zealand (FSANZ) has developed detailed guidance material to support the pregnancy warning labelling requirements for importers, suppliers, distributors and retailers and is available on the FSANZ website...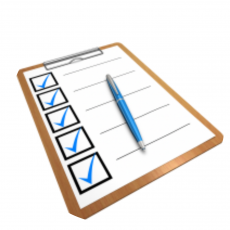 Failing Food Report
May 2023
The Department of Agriculture, Fisheries and Forestry has published its failing food reports under the Imported Food Inspection Scheme for May 2023. The report shows:

• Food imports that have failed analytical testing
• Foods containing non permitted additives or ingredients
• Food that is not permitted due to being a prohibited plant, or fungi...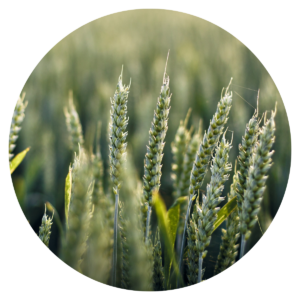 Resolution of Barley Dispute with China
China has removed the 80.5 per cent anti-dumping and countervailing duties on Australian barley effective from 5 August

• This is a welcome outcome paving the way for Australia's barley exporters to re-enter the Chinese market, benefiting Australian producers and Chinese consumers.
• The Australian Government is continuing to pursue a similar process at the WTO to remove the duties imposed on Australian wine and is confident of a positive outcome...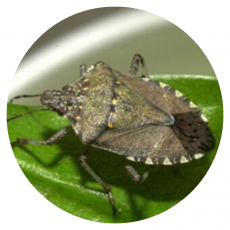 Safeguarding Arrangement Scheme
The Department of Agriculture, Fisheries and Forestry (DAFF) is now accepting applications for importers wishing to participate in the Safeguarding Arrangement Scheme for the upcoming 2023-24 BMSB season

• The scheme offers an alternative clearance pathway for goods imported as sea cargo in six hard sided shipping containers during the BMSB risk season
• Under this arrangement, approved participants will be recognised for their ability to manage BMSB risk offshore from the point of manufacture to the point of embarkation
• Submissions will be accepted until 30 January and further information on the scheme can be found on DAFF's webpage...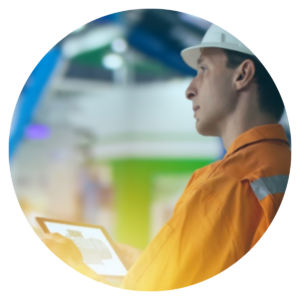 Virtual Label and Visual Inspections of Imported Food
The Department of Agriculture, Fisheries and Forestry (DAFF) has conducted more than 500 virtual inspections over the first 12 months of virtual engagement with the imported food industry

• During a virtual inspection, an authorised DAFF officer connects with an importer online using Microsoft Teams to conduct the inspection remotely • These inspections reduce delays, lower inspection charges compared to physical inspections, and allow for continuity of supply for food importers
• There are certain guidelines for virtual inspections and you must be registered to take part...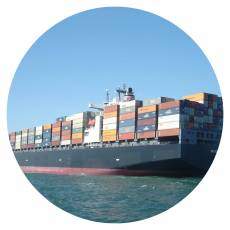 Long Delays at Panama Canal
Courtesy from The Loadstar

• An extended dry season has reduced the availability of water, required to allow vessels to pass through the canal's locks, which has triggered a bottleneck of ships waiting for their turn to cross...