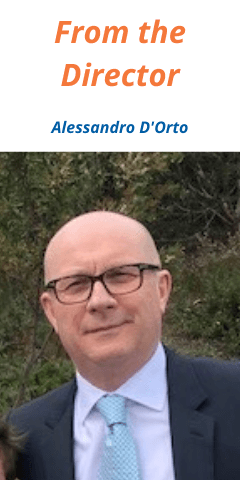 This past month, FJT Logistics, as well as most others within the industry have been looking at both the current and future economic impacts of COVID-19.
Our company has been performing according to the budget plan, however February and March will be the months where the majority of companies within our industry will be affected most.
This disastrous situation will erode part of the profit that each company has been able to optimise during the financial year, considering during these two months the cost of infrastructure and staff will not change. The shipping lines have scheduled blank sailings which shows the impact on their overheads caused by the epidemic.
We are looking forward to the situation becoming stabilised and (as a consequence) returning to the "normal trading condition" in order to recover as much as possible our targets for the current financial year and make our contribution for the benefit of our country.
During his time at FJT Australia, Francesco has embraced many perspectives of the business from accounts to operations to customer service.
His invaluable commitment to FJT and our customers will see him take the Livorno branch by storm and further strengthen the bonds between Australian and Italy.
As International Operations Coordinator, Francesco will be focused on the consistency and accuracy of the operational and financial outcomes, to align with the global standards and expectations of FJT Logistics.
Francesco says "It is not easy to find an organisation that believes in you and enables you to work in different countries, you need to go beyond and challenge yourself everyday."