Welcome to our March News Brief
As we slowly emerge from the health and economic effects of a once-in-a-lifetime global pandemic, we are still somewhat restricted by an escalation of various surcharges, detention and demurrage costs, record high freight rates, schedule disruptions and an all-time low in schedule reliability, which will take some time to resolve themselves
It is also unfortunate that delays and costs will ultimately result in higher prices for consumers, households and businesses, putting pressure on an economy in recovery mode.
It's not all doom and gloom though, as the importing industry has learned to adjust and benefit on new opportunities and built long-term resilience into their supply chains.  The logistics industry as a whole has also responded well, despite health impacts on the workforce, disruptions to operations, and state and border restrictions.  The importance of what we do has probably never been so visible and appreciated!
As I write this overview, Shenzhen is in the middle of a week-long lockdown, operations in Shanghai and Hong Kong are facing disruptions due to a lack of staff during renewed stay-at-home orders, and nearly half of all European countries have recorded increases in new Covid-19 cases in the past week as restrictions ease and the BA.2 subvariant spreads.  How this will play out globally and in Australia during the next few weeks will make for an interesting situation.
Sam Curro
Executive Business Manager – Oceania
What has changed?

Effective 28 April 2022, import conditions for seeds for sowing and a wide range of other risk plant products exported from all countries will change...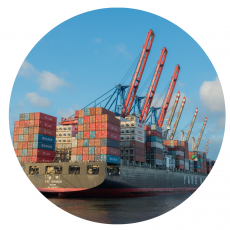 Shipping Trade Associations Call For Government Reforms
On 11 February 2022, Freight and Trade Alliance (FTA) and the Australian Peak Shippers Association (APSA) provided a detailed submission examining long-term domestic trends.

Trends focusing on operational cost drivers, including industrial relations, infrastructure constraints and emerging business practices in Australia's ports and related transport networks that are adversely impacting the overall competitiveness of Australian trade sector.

FTA and APSA have called on the federal government to consider eight reforms to ease global supply chain and shipping issues...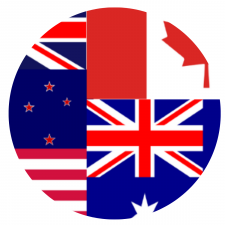 Five Eyes Widens Focus Onto Supply Chain Collusion & Cartel Conduct
Global demand for containerised shipping capacity is at an all-time high, predominantly COVID driven causing a surge of import cargo, restricted shipping capacity and poor operational performance in many key international ports...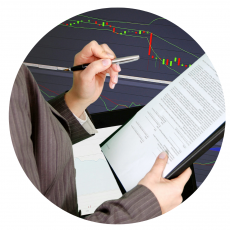 Failing Food Report for December 2021
The Department of Agriculture, Water and the Environment has published its failing food report under the Imported Food Inspection Scheme for December 2021...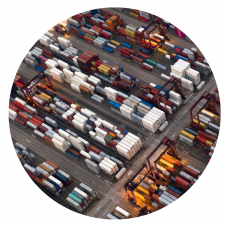 Empty Container Detention
Recommendation for empty containers to be made available for collection at least 2 business days before the end of the free period to avoid and/or minimise detention charges.

Administration of unfair container detention practices and concerns about potential anti-competitive practices by foreign owned shipping lines continue to be key elements of Freight & Trade Alliance's (FTA's) broader advocacy for shipping and logistics reform.

Clearly the need for regulation to ensure reasonable container detention policies are administered for the dehire of empty containers is paramount.

With empty container detention initiated in some cases seven (7) days after discharge (not availability), we strongly recommend advising us well in advance the date empty containers will be ready for collection to avoid and/or minimise detention charges.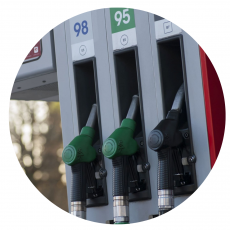 Fuel Charges Continue
To Rise
With fuel prices hitting record levels, both international and domestic transportation costs continue to rise almost daily to counter rising operating costs.

Domestic transport companies continue to adjust their fuel surcharge accordingly, with some announcing increases above 20% as a way of recouping high fuel costs.

It seems the situation will get worse before it gets better.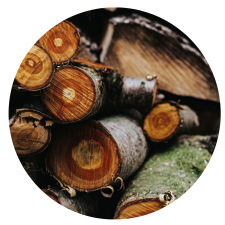 Illegal Logging Update - Timber Originating From Russia & Belarus
The recent decisions by the Programme for the Endorsement of Forest Certification (PEFC) and the Forest Stewardship Council (FSC) have some implications for the operation of Australia's illegal logging laws...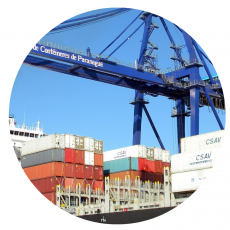 International Port
Terminals Update
Update courtesy of FTA & APSA 15 March 2022

Summary of terminal operating conditions in Japan, Korea, China, Hong Kong, Singapore, Malaysia, USA, Europe and UK...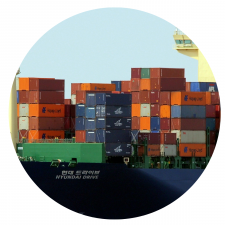 Australian & NZ Port Terminals Update
Update courtesy of Maersk & Patrick Terminals

Summary of latest vessel delays and congestion at Australian and NZ ports...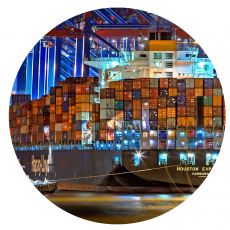 World Container Index (WCI) 17 March 2022
Update courtesy of Drewry UK

The WCI has fallen as of 17 March 2022 by 3.8% to $8,832.23USD 40FT container

It remains 79% higher than a year ago

The WCI for year to date is $9,360.00 USD 40FT container...